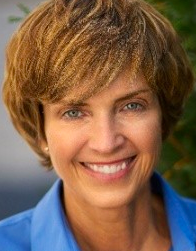 For nearly twenty years, Linda has helped international organizations with negotiation, mediation, executive coaching, and leadership development. Linda provides executive education and consulting for clients from fields including law, technology, banking & finance, energy, health care, government, and education. Linda develops and supports entrepreneurs as an advisor at a Silicon Valley startup incubator and as a member of Golden Seeds, an early-stage investment firm.
Linda's projects include helping companies prepare for major negotiations, working with international organizations to manage cultural and communication challenges, and implementing leadership development and corporate change initiatives. 
Linda practiced law at an entertainment law firm in Los Angeles and as an Alternative Dispute Resolution (ADR) Attorney at the US Postal Service Headquarters in Washington, D.C. Before private law practice, Linda served as an officer in the US Air Force – first as a communications-electronics program manager for a NATO satellite project and then as an attorney practicing criminal prosecution, contract, and labor law. She was on the faculty of the Air Force Academy where she taught business law and negotiation.
Linda has a Bachelor of Science in Molecular Biology from the University of Wisconsin-Madison, and a law degree from Harvard Law School. She is a lecturer on law at Harvard and Stanford Law Schools.